Hello Folks,
I've just got a bit of time to tell you about an up and coming Art Exhibition, which I am thrilled to be a part of.
The "Pop-Up Gallery" is back with a bang for September, showcasing "affordable art" by local Artists. All Artwork will be for sale priced £50 or under.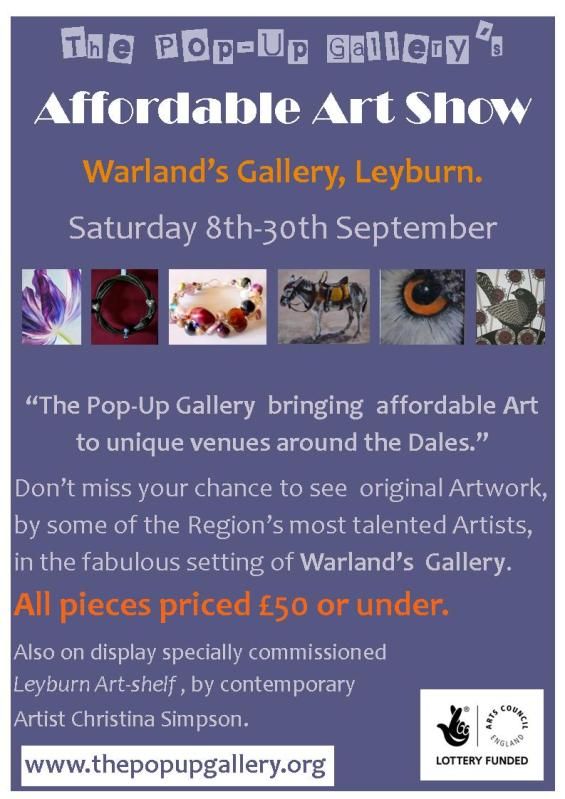 The Exhibition takes place in the quaint market town of
Leyburn
(North Yorkshire). Held at the
Warland's Gallery
. Also on show, will be work by contemporary Artist Christina Simpson.
There will be lots on offer, in a range of mediums, so...
If you live in North Yorkshire and can travel to Leyburn, do pop a long. The Exhibition will be on from the 8th of September, until the 30th.

Remember, all Artwork will be for sale. Hope to see you there!
Until next time..
Gemma - The Mucky Pup.
#Woof